We are currently shipping throughout Australia all products available on our website, with no interruptions in stock or service. Should this change we will advise in due course. Please don't hesitate to contact us regarding any of your home office or business furniture needs.
The team at Total Business Furniture
More and more employees in Australia are being encouraged to work from home in the fight against the virus gripping the nation. Setting up a proper space with functional furniture will minimise disruption and maximise work efficiency. Here are some of our favourite picks to help you set up the perfect space to work from home.
Priced from just $160 the EkoSystem Straightline Desk is perfect for the basic home office without breaking the bank. Featuring a clean, modern and functional design with data cable holes to keep your home office neat and tidy. Available in multiple sizes and White & Oak/Charcoal colour combinations and available for immediate shipping.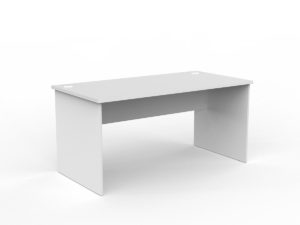 Priced from $320.00 the Cosmic Straightline Desk provides both functionality and style. Featuring a slim, minimalist design and angled legs it fits seamlessly into any existing space. Available in multiple sizes and available for immediate shipping.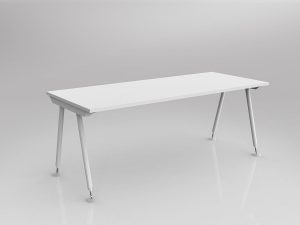 Priced at $275 this chair is a great mid range, quality and comfortable choice. Featuring a black mesh backrest, adjustable backrest and seat height and upholstered in quality fabric this chair comes complete with a ten year guarantee.
The Balance Executive Chair provides the ultimate in comfort and style and is ideal for maintaining comfort during long periods of sitting. Priced at $590.00 it features multi level adjustments and seat slides, high performance arm rests and a black intelli-mesh backrest.